Marshall Kirk McKusick Consultancy
Since 1982 Marshall Kirk McKusick and his associates have been providing consulting services to the computing industry. We are listed by Dun and Bradstreet under DUNS number 79-188-8188.
Services Offered
Helping identify which of your software can be helpful for your company to open source. Once opened, consulting on how to build and run an effective and long-lived open-source community around your open-sourced software.

Consulting on design review of application-development projects, porting, and performance enhancement for FreeBSD and other UNIX-based systems such as Linux.

Providing guidance on how to maximize your use of open-source software so as to minimize your development time and cost.

Conducting tutorials on FreeBSD kernel internals at domestic and international open-source conferences and on-site for numerous companies throughout the world. Here is information on our Unix and BSD Courses.

Serving as an expert witness on software patent, trade-secret, and copyright matters, particularly those related to operating systems and filesystems.
Contact Information
Marshall Kirk McKusick
1614 Oxford Street
Berkeley, CA 94709-1608
+1-510-843-9542 (voice)
+1-510-843-9461 (FAX)
mckusick@McKusick.COM

Publications
Awards
2009 - IEEE Reynold B. Johnson Information Storage Systems Award
1992 - Usenix Association Lifetime Achievement Award
1991 - UNIX International, Inc. Industry Award
1977-1980 - Howard Hughes Fellowship
1976 - U.C. Berkeley Fellowship
Professional Societies and Responsibilities
Treasurer of FreeBSD Foundation (2015 - 2022)
Member of the Board of Directors of FreeBSD Foundation (2012 - 2022)
Member of the Editorial Board of ACM Queue Magazine (2003 - 2019)
Member of the Board of Directors of Usenix Association (1986 - 1992, 2000 - 2006)
President of the Board of Directors of Usenix Association (1990 - 1992, 2002 - 2004)
Chairman of the Board of Directors iXsystems Inc. (2001 - 2002)
Chairman of the Board of Directors Berkeley Software Design (1998 - 2001)
Member of the Board of Directors Berkeley Software Design (1991 - 2001)
Member of the Editorial Board of Usenix \fIComputing Systems\fP (1987 - 1996)
Member of the Editorial Board of \fIUNIX Reviews\fP (1985 - 1990, 1992 - 1996)
IEEE POSIX Standardization Committee (1986 - 1998)
ACM - Special Interest Group on Operating Systems
IEEE - Computer Society
Educational Background
Ph.D., Computer Science, U.C. Berkeley, December 1984
M.S., Computer Science, U.C. Berkeley, December 1980
M.S., Business Administration, U.C. Berkeley, December 1979
B.S., Electrical Engineering (with distinction), Cornell University, June 1976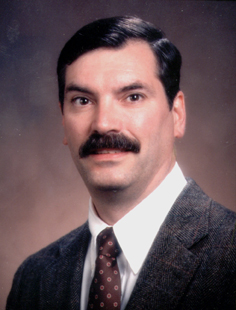 Marshall Kirk McKusick